en Français
PASCAL PITHOIS
by Christophe Domino
in "60 - Aide à la création"
ed. DRAC (regional direction of artistic matters), oct 2006.

Pascal Pithois created the conditions for artists to gather, exchange. His work had taken the shape of a conceptual human sculpture. He was granted support for cARTed 10th anniversary keeping the spirit and soul of his own. This friendly sculpture grouped about 500 artists in four different sessions among which the exhibitions of postcards pannels and the realization of a collective video portrait. Since then Pascal Pithois has never ceased working, confirming and strengthening the singularity and hypothesis of a true creation.

Pascal Pithois also organizes encounters devoted to performances keeping in mind the logic of the Fluxus artistic movement where art is acting and more specifically shared active creation. From his beginnings in 1982 he never stopped building new concepts like intervening and stepping in exhibitions with a variety of forms where circulation among people remains the "ex-voto". Going back from 1983 to 1985 "Mix news" magazine was given birth, conceived by the group "Nouveau Mixage". In 1987 and 1988 Pascal Pithois devoted himself to his multiservices firm "Detectron" and transformed it into a "social sculpture". Then through a window screen where showed automatic writing machines (a specific software). The new baby born in 1993 was called cARTed. cARTed had the shape of a human network system. Numerous propositions for encounters followed : biennial festivals, sand castle conquests, darts conquests, performances. What's more the printing of 3500 postcards accounting to 2 million duplications.

What makes art here is the place taken by Pascal Pithois in this economically autonomous participative organization. The principle is based on invitations. Artits are invited to make other artists discover cARTed. The netting is evolving quite fast : 1500 active contributors for 6600 contacts. Each one is giving his postcard project, 18 are grouped for edition. The artist is financially involved. Pascal Pithois not only has the role of an editor but he arranges projects, composes the posters, has them published, records them after encounters where the cards are signed. He also exhibits his entire collection of posters in different places. He is the link between artists who all have a different sensibility and approach of art. Meanwhile a steady group has formed supporting Pascal Pithois'ambition.

View of the exhibition "cARTed Junction n.151", may 10.2003, Vrais Rêves gallery, Lyon. Photo Raymond Viallon

Each postcard bears its own language : each artist's own imaginary. It is also part of a common language. Homogeneity with the size, kaleidoscopic through the variety of topics, a sense of humor above all with the tone of irreverance and joyfull auto-mockery. Nonetheless a multi-facetted rich proposition.

Artists' individual commitment together with Pascal Pithois' involvement shape the basis of this participative creation. Hence, away from the plurality of images and captions the postcards parade one after the other portraying Pascal Pithois like a kaleidoscope. Another result is the collective production of a portrait of the restless organisator and leader. Pascal Pithois has won in gathering artists where a collective spirit develop. Hereafter the sinergy of various energies with the impact of cARTed spirit.

Christophe Domino
art critic - 2006
translation : KhAT
---

Prehistoric reconstruction of the cARTed's adventure, Intervention by Alain Biet, november 02.2003, Emmetrop, Bourges. Photo Xavier Makowski

cARTed exists since 1993.
Under this name, Pascal Pithois proposes to all the artists who wish it, without any selection, to publish postcards, which must be original creations, starting from a topic sometimes, but generally without.

Each printing gives rise to one or more plates of eighteen cards, in black and white or in color, as many windows open on different universes and worlds. But first of all, the edition of the postcards remains the pretext of a real "friendly sculpture". Indeed, most important and the essence of this work consists in supporting the exchanges and the sharing between all these artists.
This is why each printing of postcards (at least one per season) is accompanied by an invitation to a meeting between all the artists. This meeting is organized around a banquet, a party which must above all encourage user-friendliness. At the time of this meal, the artists are invited to sign the plates of postcards that Pascal Pithois files. The preceding plates are also exhibited on this occasion, in the chronological order.

Each time the meetings take place in different cities, generally in France, but also sometimes abroad : in London in 1997, in Geneves in 2000, in Euskirchen and in Kassel (Germany) in 2001 and 2004, in Den Haag (The Netherlands) in 2005. The banquets can be also accompanied by other events, in particular by Biennials-contests which are as many pretexts for always supporting the contacts and the exchanges between the artists : the Biennial of Darts (1994 - 1996 - 1998 - 2000 - 2002 - 2004 - 2006 -...), for example, or the Biennial of Sand Castles (2001 - 2003 - 2005 -...) in Siouville in Normandy, place of residence of Pascal Pithois.

This network of artistic exchanges exists since twelve years, and it does not cease growing. This initiative allures because it is organized around the meeting and the friendship, and thus leaves the framework of the strictly professional interests. It gave rise to many projects between artists who met thanks to cARTed : joint works, exhibitions, artists' residences ...

Catherine Mazurier
artist - 2005
---
cARTed's project consists in bringing together artists without distinction of race, religion, category, concern, age, sex, orientation, sensitivity, notoriety, fortune, class, opinion, value, taste, that is to say without selection, apart from any consideration of an aesthetic, ethical or ideological nature. To bring together artists who are being fortuitously contemporary in their proposer to create a postcard according to a co-operative principle. So, gradually, from plate of postcards to plate of postcards, cARTed develops a network growing, gathering multiple scattered networks and connecting them bit by bit the ones to the others. For the publication of each series a meeting is organized, always in a different city, a different place. First of all cARTed is nomad, almost virtual, everywhere and nowhere, generating only travels and displacements, finally a very light thing, the dance of networks colliding.

Pascal Pithois
creator of cARTed - 1993
The dance of networks colliding

cARTed Junction n.160 for the tenth anniversary of cARTed, november 01.2003, Emmetrop, Bourges. Photo Xavier Makowski
---
Presentation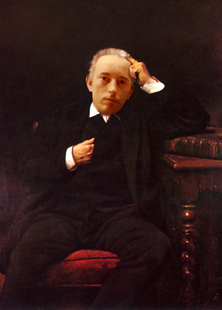 The Texts of :
• Christophe Domino
• Catherine Mazurier
• Pascal Pithois
The Other Pages :
• The Network
• Biography
• e.cri(t)s
• Top cARTed
cARTed Cooperation :
• Voyage de Taches
• Homer's Odyssey
• Siouville cARTedland
• In Memory of Michael