Départ pour London par le train de nuit
1975 : Channel also to cross by ferry - Pas encore de percement, creusement du tunnel sous la Manche - D'EUROSTAR - Un job à temps partiel à prendre chez Laura Ashley (à Knightbridge near Harrods) - Job procuré par Bích
Pat galloise (bonne pâte) a dit O.K. (...elle me parlera de Dylan Thomas, poète gallois.) - Staff en majorité thaï ou sino-thaï - Cours d'anglais in the evening
PETROLE. Début du marasme économique
Fin de la guerre (seconde) du Viêtnam.
Avec l'argent gagné L'A/R de 2,3 jours - from time to time - pour reposer ses pieds en France - We miss Paris... Bertrand Tavernier avec Christine Pascal, sur les écrans.
............. et Once upon a time ............
(immigrant) police officer - while checking - notre passeport de réfugié, nous conseilla de postuler à rester en U.K. (piège ou sincérité?.......) - We follow his advice - un avis d'expulsion s'en suivit
De Vincennes, latter on, désir de revoir London et Bích and friends - Train de nuit as usual. Pris pour un immigrant illégal - retenu (à la descente du ferry) un jour en prison - Sous escorte policière remis sur un ferry pour la France - Procés que l'on gagna.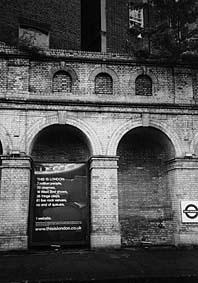 CASS'DALLE ou FISH and CHIPS! ... (réfugié... poétique)
phan kim dien (le lettré)